Save your smile with dental implants
As we age, so do our teeth. They tend to wear out and fail before the rest of our body. This can leave us with missing teeth. So, what can you do when your teeth fall out? Here at High Dental Implants Melbourne, often one of the best options for our patients is dental implants in Melbourne. Why? Because they offer a comprehensive tooth replacement that is strong, looks great, and is easy to look after. What more could you want from a tooth replacement? You want to know that it will stay in if you bite into an apple, that nobody will be able to tell you've had a tooth replaced, and that you'll be able to look after it without any irritating new cleaning tasks.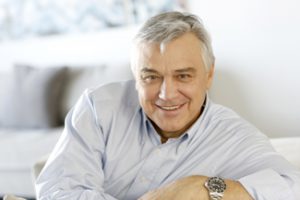 Yes, dental implants in Melbourne can give you attractive, strong and manageable tooth replacements. Over the past few decades, dental implants in Melbourne have gone through all the trials and tests required to create a reliable treatment. We are confident about offering great-looking dental implants to our patients. You can feel safe in the knowledge that you are choosing a tooth restoration treatment that works and will feel great.
Making the decision to save your smile with dental implants
If you are missing a tooth, or if you have teeth that are failing, we can give you an evaluation to help you decide if dental implants are the right choice. We'll need to make sure your gums are healthy, if they're not, we'll need to help you to get them healthy before a dental implant can be considered. If you have any questions or concerns we'll give you answers to put your mind at ease. You'll never start a treatment without knowing what the total cost of your treatment will be. No hidden catches to worry about. If you'd like to understand how dental implants in Melbourne can help you, give us a call today.
What will dental implants look like?
Dental implants in Melbourne look and feel like natural teeth. We take great care to colour match your new teeth with your old teeth so you won't have a strange-looking tooth in your mouth.