New age treatment for an age-old problem, dental implants Melbourne
According to the Australian Dental Health statistics, around 1 in 25 people above the age of 15 have few natural teeth left. That is an appalling statistic and highlights the importance of proper routine oral hygiene. A regular oral healthcare routine is the basic requirement to maintain healthy teeth and gums. Add to that regular dental checkups at least once a year but preferably bi-annually, and you have the best chance of retaining your teeth for life. Accidents do happen, and if a tooth is lost, we at High Dental Implants Melbourne can provide a stable solution using dental implants Melbourne. A bridge used to be the only solution, but with twenty-first century technology, a more permanent and stable solution is available.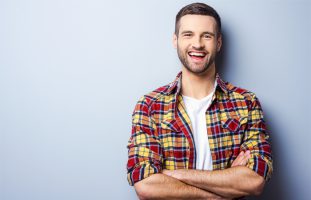 Overcoming anxiety
To many patients, just going to the dentist can be traumatic. We recognise this, and our friendly, experienced team will help you to feel relaxed and comfortable. There are, however, extreme cases of dental anxiety, and to accommodate these patients, we offer the option of sleep dentistry. An anaesthetist will administer a combination of sedation and pain relief, which will sedate you, making you feel drowsy and relaxed for the duration of the implantation procedure.
What is the process
Before we can move to an examination, we will discuss with you what your dental priorities are and whether we can achieve them for you. We will then need to conduct a comprehensive examination, which will involve a scan of the entire interior of your mouth. We may also need to take X-rays; however, if you have previously taken such scans, we may be able to refer to those. In some cases, it may also be necessary to include a CT scan; we can do this at our dental practice. You will also need to give us a complete account of your medical history, including medications, past illnesses, current illnesses and treatments. Our implant dentist will assess all the information that has been gathered and compile a report and a treatment plan suitable for you. You will need to digest everything and ask us any questions you feel necessary so that you can make a final decision.
On the day
On the day of your procedure, we will administer your choice of anaesthesia, and our implant dentist will ensure that you are comfortable. Once the implant area has been anaesthetised, we will expose part of your jawbone with a small incision of your gum tissue. Using the latest computer-aided technology, a small hole will be drilled into your jawbone in precisely the correct location; this part is essential because your new tooth must align correctly with the opposing tooth to ensure that when you chew, the pressure is evenly distributed. The implant is then screwed into your jawbone, and an implant cap will seal the site to protect your gum while it heals. A healing period is required to allow the wound to heal and for your bone to fuse with the implant, creating that stable platform for your new crown.
The final step
Once your healing period is over, our implant dentist will remove the temporary cap and attach an abutment to the implant. Your new crown, which will be shaped and coloured to blend in with your natural teeth, will then be fixed to the abutment. We can place a single tooth or up to four teeth or a bridge onto one single implant. In certain cases, we can perform a same-day teeth procedure using four dental implants Melbourne to give your dentures a stable platform. This procedure is designed to allow you to remove your dentures for cleaning.
Oral hygiene
Taking care of your new implant is just as easy as caring for your natural teeth, so you can enjoy the pleasure of being able to chew and smile just like you did before you lost your tooth.
Disclaimer
All treatment carries risks. Individual consultation is required with one of our practitioners to ensure that the treatment is right for you.