Been told you need a zygomatic dental implant? What it is and why we use it
When you are looking for a stable, long-lasting way to replace a missing tooth or teeth, you will probably have your eye on oral implants.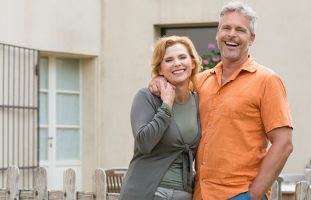 After all, what's not to like about them? Fitted easily and allowing you to feel the pressure of your bite (which is lost with prosthetics like dentures), implants are a way to restore both your confidence and your bite, giving a long-term solution to missing teeth.
Whether you need to have your dentures stabilised, a single tooth replaced or an all-on-four procedure, our team at High Dental Implants will be able to accommodate you.
At High Dental Implants Melbourne, our team has fitted every type of this prosthetic; from fitting a full set of overdentures to the implanting of a single dental implant Melbourne. We will take great care to ensure that you are aware of each stage of the process, and will help you with any aftercare that you may need. Perfect!
But were you aware that there are alternatives to the traditional dental implant Melbourne? Read on to learn what they are and why our team might choose them for you.
Endosteal
If our dentist recommends fitting an endosteal dental implant Melbourne, then this signifies that you have the required amount of healthy jawbone to have it fitted.
While we mentioned earlier the alternatives to the traditional dental implant in Melbourne that we offer, endosteal is by far the most commonly used. Resembling a small, titanium screw, this is fitted into your jaw and can take between 3-6 months to fuse to the bone, allowing us to place the prosthesis (false tooth or teeth) on top.
Subperiosteal
An alternative to the endosteal implant is the subperiosteal, which is used when your jawbone is too thin to support either an endosteal or micro implant.
More like a metal framework than a regular implant, this option is placed underneath the gum line with 2 posts protruding to attach the prosthetic teeth to.
The process of fitting this implant may take slightly longer than that associated with the endosteal.
Zygomatic
The zygomatic implant can only be used if you are having a tooth or teeth replaced in your upper jaw.
Rather than being attached to the jaw, it is attached to the zygoma (or cheekbone) and is about 3 times longer than the endosteal implants that we use, and may appear slightly thicker.
Once again, the fitting of a zygomatic implant may be longer than that associated with an endosteal implant, and this is only an option if you have a receding jawbone.
Mini or micro implants
Imagine an endosteal implant, and then make it smaller and thinner; what you are left with is a mini or micro implant!
Like the alternatives listed above, these are only suitable for people who have damage to their jaw or have a thinning jawbone. While the fitting is much the same as that of an endosteal, due to their length, it may take longer for them to fuse.
DISCLAIMER
All treatment carries risks. Individual consultation is required with one of our practitioners to ensure that the treatment is right for you.