Why have your dental implant in Melbourne with us?
At High Dental Implants Melbourne, we offer every kind of dental implant in Melbourne you can imagine. Whether you need one tooth replaced or a whole set, we have something for you. We use treatments such as All-on-4 and Same-Day teeth to give our patients speedy and efficient results.
As well as our diverse range of treatments, we also feel it's important to provide the right atmosphere. Our modern and comfortable waiting room helps you to relax and feel safe as soon as you walk in the door. You'll also be greeted by our friendly reception staff who will put you at ease.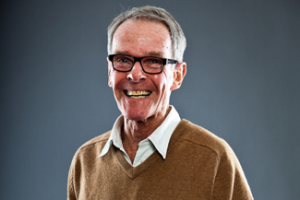 Because let's be honest: being fitted with a dental implant in Melbourne takes time, preparation and has a healing period of several weeks. There is a process to go through, and we want to do all we can to help you along the way. Our highly skilled dental team are committed to continuing their training and keeping up to date with the contemporary techniques that make implant surgery as easy as possible on you.
We also know that you may be nervous at the thought of having implant surgery. Don't worry, we can help you with that. As well as receiving compassionate care from our team, we can also provide sedation to help you relax during surgery if needed.
Implants offer numerous benefits: a dental implant in Melbourne is a stable, fixed tooth restoration that gives you back your full chewing power. This means you can eat whatever you like.
However, you'll only enjoy these benefits if your treatment is successful. And for a successful treatment, it's important that you trust your implant dentist. We believe you should put your trust in us because we offer a high-quality service. As well as the consultation, preparation, surgery and aftercare, we care about your oral and overall health, and our dentists will show you how you can take care of your dental implant in Melbourne, so it lasts as long as possible, and your surrounding teeth stay strong.
We love to help our patients achieve healthy, beautiful smiles, and fitting a high-quality dental implant in Melbourne is one way we do this.