What to expect when you get dental implants in Melbourne
In today's instant world it can be a bit of a shock to discover that some things take time. Getting dental implants in Melbourne is not quick. It takes several appointments and several months to go through the entire process from start to finish.
The consultation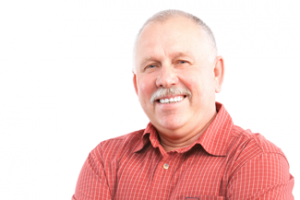 At High Dental Implants Melbourne, all our implant procedures start off with an in-depth consultation with our implant dentist Dr Nicholas Hii. During the consultation, you will need to tell him all about your dental and medical history, as well as what your hopes are for dental implants. Dr Hii will carry out a thorough examination of your teeth and jawbone. This will include x-rays and scans to look at the inside of your jawbone.
If you are a smoker or have uncontrolled diabetes, you will have to sort your issues out before you can have surgery, as either of these can interfere with the vital healing stage of having dental implants fitted.
Preparator work
If your jawbone is suffering from degeneration, you may need to have some preparatory work to rebuild it. Bone grafts or sinus lifts need to carried out some time before you have implant surgery, so that the bone has time to rebuild itself.
The procedure
This is carried out under local anaesthetic, and you can also have sedation if you are feeling very anxious. You will need someone to drive you home afterwards.
After the procedure
You will need to spend at least 24 hours resting, preferably in bed. Your mouth will feel sore and swollen, which is completely normal. You can use over-the-counter painkillers to deal with any soreness.
Over the next week, it's a good idea to stick to liquid foods. Nutritious soups and smoothies will be your diet for 7 days. Then you can move onto soft foods, which will be your diet for the next 2-6 months while your dental implants integrate with your jawbone. It is only after you get the go ahead from the implant dentist that you can eat whatever you like.
Find out more
To find out more about dental implants in Melbourne, book a consultation with us.