Transforming smiles at High Dental Implants Melbourne
At High Dental Implants Melbourne, we make sure that we provide you with a standard of care and quality of service that is second to none. It is our aim to provide you with treatment that has you feeling at ease throughout the entire procedure and satisfied with the exceptional results that we provide.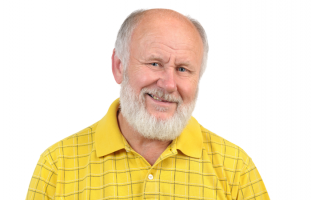 You can be confident in knowing that we have the right equipment for the job and are more than experienced to deal with complicated cases. Our experts are trained to look at a smile from all angles to ensure that they can provide you with the correct recommendations right from the start.
It is important that you feel confident in the decisions that we make together, so we take the time to talk to you about all of the options that are available to you. We endeavour to inform you of all of the advantages and disadvantages that are associated with each procedure and what the outcome will be for your unique case.
This allows you to make an informed decision about what is the best treatment plan for you. We do not want you to feel restricted by your financial situation with regard to the health of your smile, so we can offer you a range of financial packages that make it easy for you to make the right decision for the long term.
By speaking with one of the team at High Dental Implants Melbourne today, we can show you what it is we do and how this can change your life for the better.
What can I expect from dental implants in Melbourne?
A dental implant is essentially a replacement tooth root that is surgically inserted into the jaw bone to provide a permanent and structurally sound replacement to a missing tooth. dental implants in Melbourne can also be provided for people with multiple missing teeth as well as stabilising dentures.
There are a range of different treatment options available to suit most individuals and there is no upper age limit, so the older and wiser of us may enjoy a new sense of freedom by being able to eat the foods they once loved without concern for their dentures.
The implant itself is a titanium rod on which a ceramic crown or bridge is attached. This rod fuses with the jawbone as it healed over the next couple of months following the surgery. Fusion with the jawbone has a positive impact on the health of surrounding teeth and ensures that the jaw and remaining teeth roots stay strong and active.
It is common for the jaw to recede over time in the areas where it is no longer stimulated by a tooth root. This is why people who wear dentures find that they become badly fitting over time and why many people have issues with their surrounding teeth after one tooth has been lost.
More than a simple cosmetically enhancing procedure, these implants can improve the quality of a person's life dramatically.
All treatment carries risks. Individual consultation is required with one of our practitioners to ensure that the treatment is right for you at High Dental Implants Melbourne.