Opt for same-day teeth with dental implants in Melbourne
Sometimes people don't realise they want to sort out their smile until something like a social event spurs them into doing so. Having a short time to restore your smile usually proves difficult, but at High Dental Implants Melbourne we can offer same-day teeth so you can leave the practice smiling. Missing teeth and gaps in smiles can leave people feeling reluctant to speak or smile in public, but having dental implants in Melbourne could completely restore your smile and enable you to bite, chew and smile contentedly once again.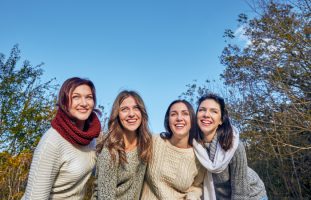 Do you know what a tooth implant consists of?
Dental implants in Melbourne work by securing artificial teeth into your mouth with small screws that insert into your jawbone. These screws are made of titanium and act as the root of your tooth, securing your new teeth into place firmly and permanently. Your jawbone remains stimulated when you have tooth implants, meaning that it does not disintegrate over time and leave you with a prematurely aged appearance due to sunken bone structure. After your implants have been inserted you will need to allow time for your mouth to heal before having your new teeth fitted. In cases where you have chosen to get same-day teeth, we will fit you with a temporary bridge, denture or crown to ensure that you leave our practice on the same day with a full smile.
After you have received the treatment it is important to take care of your new teeth properly so they last you as long as possible. Replacing tooth implants can be expensive, but if taken care of properly can last for ten years or more. Your implant dentist will explain how to clean your new teeth efficiently and answer any questions that you have.
How tooth implants can benefit you
There are several benefits to having tooth implants, especially when compared to alternate methods of tooth replacement. Unlike dentures, these tooth implants are unremovable, making it extremely unlikely for them to come loose or fall out. This means that chewing and biting your favourite chewy foods has become easier again, and you can relax as you know that your teeth are not going to get caught or cause you embarrassment in public. Having a full smile that you can be proud of makes smiling for photographs with loved ones much more enjoyable and can make you feel more comfortable when speaking to others in general.
Tooth implants can be used for single teeth too
Dental implants in Melbourne are not only available for people who need an entire set of teeth-replacing. You are able to replace a single tooth as well as just a couple of teeth and can rest assured that your new artificial tooth or teeth will look and feel just like your original ones. In the instance that you are replacing one tooth, you will require a crown to be attached to your tooth implants to complete your look. If you are replacing a few teeth next to each other or on either side of an original tooth then a bridge is more likely to be used than multiple crowns as it offers extra support. You will not necessarily require one implant per tooth when replacing multiple teeth as your one implant is capable of supporting more than one tooth.
DISCLAIMER
All treatment carries risks. Individual consultation is required with one of our practitioners to ensure that the treatment is right for you.