Life beyond lost teeth
When you get something replaced in the home, say your washing machine stops working, would you like the replacement to do as good a job as the original, without damaging anything around it, like the fridge? Of course you would. Now, would you like the same of replacement teeth? Replacements that do what your own teeth did just as well and don't harm any neighbouring teeth? We think you probably do. In that case, what you need is dental implants in Melbourne.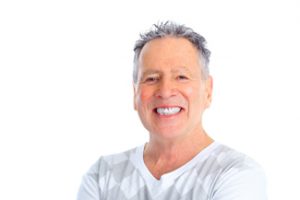 Dental implants are the next generation of tooth replacement methods, offering the strength and stability of natural teeth for years, if not decades. Here at High Dental Implants Melbourne, we use them to replace single lost teeth, a few in a row, even an entire arch. Dental implants in Melbourne are highly versatile and getting more so with every year of research and development that passes since they came on the market more than 30 years ago.
You may never have heard of dental implants. That's because they are so good at what they do, and so discreet that you simply won't know that others around you have tooth implants where their natural teeth used to be. You may have even kissed people with dental implants in Melbourne and been none the wiser. That's how good they are.
Advantages of dental implants
As much chewing power as natural teeth;
No wobbling or sliding around in the mouth;
Permanently attached into the jawbone;
Simple daily maintenance routine;
High success rate;
Likely to last for at least 15 years, possibly a lifetime.
How to get dental implants in Melbourne
When you come to us at High Dental Implants Melbourne, we carry out an in-depth consultation and examination to see how well your jawbone will be able to support dental implants. Our 3D scanner will tell us whether your jawbone is strong and dense enough, and then you can go ahead and have dental implants fitted. This process requires minor surgery under local anaesthetic followed by a healing period to allow the implants to integrate with the jawbone before the porcelain crowns are fitted.