High Dental Implants Melbourne gives you 5 reasons to smile
If you've lost any teeth and you've been feeling anxious and worried about how your smile looks, or if your face has started to have a shrunken appearance, then you may be keen to find out how to make a change for the better! Having confidence in your smile is an important factor for your wellbeing and with lots of stresses in our lives, you don't need to let your teeth be the cause of unwanted pressure.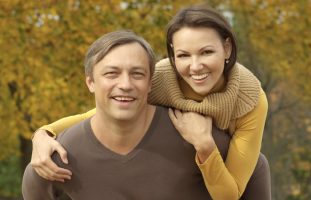 Here at High Dental Implants Melbourne, we have 5 top reasons for you to visit us and give yourself a winning smile!
1. Implants
We offer a range of implants for single or multiple teeth. Using screws that are attached to the jaw, High Dental Implants Melbourne can then securely fit crowns, dentures or bridges onto the implants. This means that you won't have loose fitting false teeth that can become uncomfortable and embarrassing. They are as easy to clean and maintain as your normal teeth too!
We also offer a revolutionary treatment called All-in-Four, which is where we can replace your whole set of teeth using just four implants. Implants can be a really exciting alternative to removable dentures as they allow you to eat and drink whatever you like.
2. Freedom
We know that people are normally busy and leading hectic lives; our implants fit into a hectic schedule. After the implants have been fitted, you won't need to come back to us for about 6 months while they attach themselves fully to your jaw. In the meantime, we give you a temporary bridge so that you can continue to eat and drink with ease. After this period of time, you will return to have your choice of denture, crown or bridge attached.
3. Improved smile
Alongside replacing the missing teeth that you had, the teeth will look natural and nobody needs to know that they aren't real – they won't be slipping out when you talk to give you away! Implants also offer a better structure to your face and this often makes people look more youthful and healthier when they smile. With implants, you should have more to smile about as well.
4. Affordability
At our clinic, we accept all health funds. We have also partnered with DentiCare to offer you a flexible way to pay, with no interest added. We know that getting the perfect smile can be costly for some people and we are here to help ensure it isn't a burden doing so.
5. Award Winning clinic
From 2017, we have been three times winners of Word of Mouth's Service Award. We are Dental Practice accredited and we received the Best Business of 2018 award from Three Best Rated for High Dental Excellence. While we don't want to just rely on awards to speak highly of ourselves, we also have a smile gallery on our website for you to browse through and see the results for yourself. We think that we have some top-notch smiles that people dream of and we can help to make those dreams come true.
All treatment carries risks. Individual consultation is required with one of our practitioners to ensure that the treatment is right for you.