Dental implants – things to consider
We can provide you with reliable and great-looking dental implants in Melbourne. Dental implants can restore one or multiple missing teeth and give you back a natural-looking smile. Not only are dental implants good-looking, they are also a great way to ensure you keep a healthy mouth and jawbone. When you lose a tooth, your jawbone will shrink. Dental implants in Melbourne can help to maintain the structure of your jawbone and face.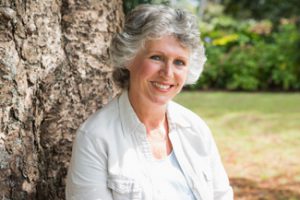 Cleaning routines for dental implants
If you are considering dental implants, it's good to know what to expect in terms of maintenance and daily cleaning. Some tooth restorations such as dental bridges require you to spend a little more time on your tooth hygiene routine each day because they can be a food and plaque trap. Dental implants on the other hand are just like natural teeth. You brush them and floss them as usual, really well of course. We can help you to assess your cleaning routine, showing you the best brushing and flossing techniques to use for your dental implants.
Requirements for dental implants in Melbourne
There are certain requirements for getting dental implants in Melbourne. We'll assess these at your dental implant consultation.
A dental implant will only work if you have a good bone density. If you don't have this, your implants will not be strong. There are bone regeneration options for you to consider if your jawbone is not strong enough to take a dental implant.
Dental implants require good oral hygiene routines. If you are suffering with gum disease or show signs of poor oral hygiene you will need to improve your oral health before a dental implant can be fitted.
Smoking or using other tobacco products with dental implants is not recommended as tobacco use can put you at risk of various oral diseases and leave dental implants vulnerable.
If you have missing teeth, dental implants in Melbourne could help to bring back the beauty of your smile. To find out if you are a good candidate for dental implants give us a call at High Dental Implants Melbourne. We are passionate about providing great-looking dental implants for our patients.