Coming to see us at High Dental Implants Melbourne
Your initial appointment here with us at High Dental Implants Melbourne is a chance for us to understand what your expectations and goals are. It is also the time for you to express any concerns and thoughts that you have regarding your dental situation.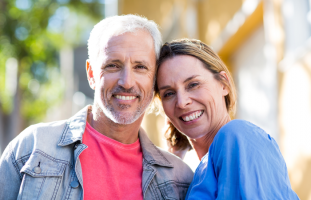 We are here to work together in creating a treatment plan that is specific to you and your needs. It is important for us to take the time to understand your physical and emotional stance so that we are able to make the right decisions that will impact your life in the most positive way.
There are many options for dental implants in Melbourne and we wish to be able to provide you with a quality result that has you enjoying the freedom of natural teeth again. We will discuss all of the treatment options that are available to you so that you can make an informed decision about which procedures can allow you to achieve your aesthetic desires as well as fully functioning teeth.
We will go over the advantages and potential risks of each method and give you a recommendation as to what course of action would be the best to meet your needs. We take a lot of time in discussion with you here at High Dental Implants Melbourne. The planning stage is critical in allowing us to determine what we are able to achieve and what any potential limitations in treatment are.
What can I expect from the first appointment?
A full medical history will be required in addition to a thorough examination of both inside and outside your mouth. We do this to gain a deep understanding of the current status of your health. It may be necessary to take scans, photos and X-rays of your mouth to determine the extent of any jawbone recession or other factors.
If you have access to old X-rays and films, we encourage you to bring these in so that we can compare them. Any depletion of the jawbone and the surrounding tissue can make it difficult to acquire enough material to insert the tooth implant into successfully. There are other methods such as sinus lifts and bone grafts which provide that extra bone material, so there is little cause for concern should you feel you might be experiencing your jawbone receding.
A CT scan may also be required so that we are able to accurately plan and make an analysis of your case. This can be done at our practice during the initial consultation. We do our best to make the entire procedure seamless and smooth, without the need for unnecessary delays and constant trips in to see us.
Once we have gathered all the information that we need, we can begin to work out a treatment plan that is individually designed for your case. Your dentist will give you a full report towards the end of the initial consultation and this will outline all of the treatment stages that you will have to undergo as well as give you information regarding the potential costs and any other additional recommendations. Do contact us if you need dental implants in Melbourne to regain your confident smile!
All treatment carries risks. Individual consultation is required with one of our practitioners to ensure that the treatment is right for you.