All in a day's work
Have you lost all of your teeth? Perhaps it started with just one or 2, so you got a bridge. Then a few more teeth started to fail so you opted for a partial denture. And then before you knew it, all of your natural teeth were gone. Full dentures became a part of your everyday life; the cleaning, the resting of your gums at night, the battles with denture adhesives. Are you just a bit sick and tired of it all now? Good news, here at High Dental Implants Melbourne we can restore all of your teeth with dental implants in Melbourne.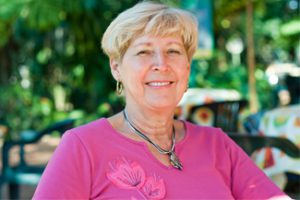 Wave goodbye to your slipping, sliding, old school dentures and welcome dental implants in Melbourne into your life. The great thing is, you can walk into our dental practice one afternoon and walk out several hours later with a mouth of fully restored teeth. Yes, you read right, same day teeth.
Here's how it works:
Your treatment journey
You'll come in to see us and we'll have a good look at your mouth. We'll take some x-rays to check the health of your jawbone too. If your jawbone has deteriorated after tooth loss, which is a very common consequence, there are procedures to build it back up, such as bone grafts and sinus lifts.
We'll also discuss your dental and general health. Conditions such as gum disease or uncontrolled diabetes need to be resolved first. This is because they will affect the healing process and ultimately the success of your treatment with dental implants in Melbourne.
Once we know you are ready to receive your dental implants, we'll book you in for your oral surgery. This is carried out under local anaesthetic to keep you comfortable. But if you're still feeling anxious, we also offer dental sedation to calm your nerves. We'll then place 4-6 dental implants into your jawbone. They need to integrate with your jawbone and this takes time, usually at least a few weeks. In the meantime, we'll attach temporary crowns so that you can walk out with a full jaw of teeth. Then when you come back at a later date we'll attach your permanent, custom-made dentures.