A brief introduction to zygomatic implants
When you approach your dentist about wanting to undertake oral implants, it may come as a surprise that you may not be suitable for the traditionally used endosteal implant.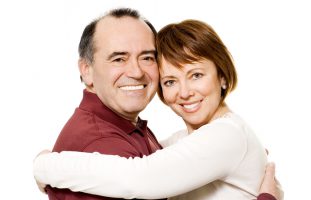 There are many reasons why your dentist may refuse to offer traditional implants to you; you may have minimal jawbone or the bone you have may be damaged. There may be an issue with the density of your jaws or it may simply be due to other issues such as gum disease. Regardless of the cause, this can indeed be a disheartening experience; does it mean that you will just have to get used to that gap?
No, it doesn't! While you may not be suitable for the basic endosteal implant, there are many other oral implants used in dentistry today including the micro or mini-implant, the zygomatic implant, and the subperiosteal implant; in this article, we will be introducing you to the zygomatic implant.
At High Dental Implants in Melbourne, we know all about implants! Our team has helped thousands of patients restore their smiles using the different types of implants available and have experience fitting and maintaining each individual type. If your current dentist tells you that you aren't suitable to receive endosteal implants, come to our team at High Dental for a second opinion!
So, what exactly are zygomatic dental implants in Melbourne?
Zygomatic implants
One of the lesser-known types of dental implants in Melbourne, zygomatic implants are suited to people who have been rejected for endosteal or micro implants and require the implants to be fitted to their upper jaw for restoration.
Up to three times longer than a traditional implant, zygomatic implants are attached to the zygoma (or cheekbone) as opposed to the jawbone, securing any prosthetic teeth in place when the jaw is either weak or thin.
Why would they be needed?
As previously mentioned, zygomatic implants may be required when the upper jaw is weak, thin or has been damaged in an accident.
If you have worn dentures on your upper jaw for a number of years or have had missing teeth for an extended period of time, it is likely that your jawbone has eroded. Once again, being fitted with zygomatic implants can allow you to have prosthetic teeth fitted, without extensive and risky bone-grafting surgery.
Is the fitting more complicated?
In a word, yes.
But don't worry; this is due to the fitting of the implant and is related to the length of it fitting into the zygoma comfortably.
It may take slightly longer to fit the implants (three or more hours per implant) but the time afterward to ensure the jaw has grown around the implant should be the same.
Are there any risks?
With all oral implants, there is the risk of infection and rejection.
With zygomatic implants, there is a slightly higher rejection rate than endosteal implants, but this is minimal and will depend on factors such as underlying oral health issues and bone density problems.
DISCLAIMER
All dental treatments carry potential risks. Contact your local dental team for more information about the procedures mentioned in this article.